New Dutch website from DNA Performance Sailing = live!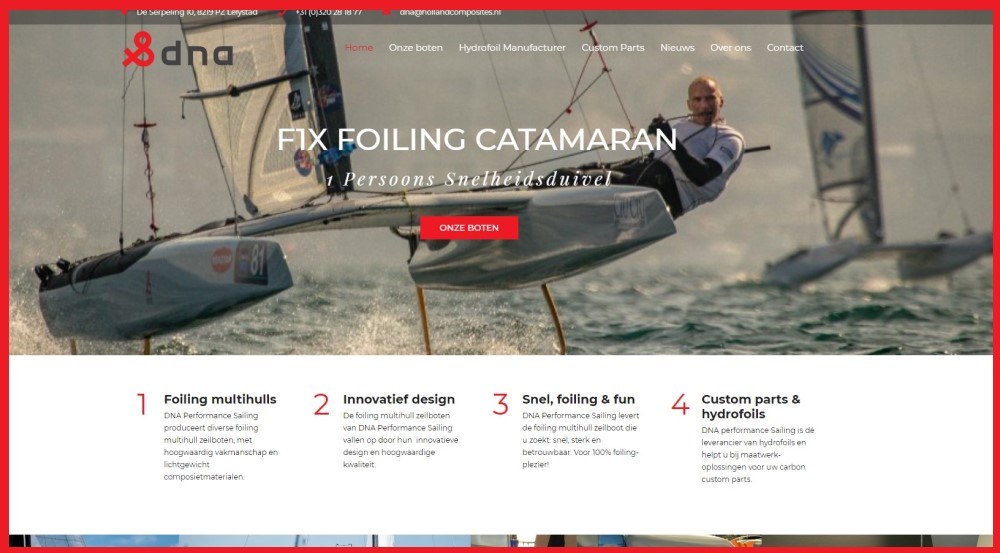 We are proud to present the new Dutch language website of DNA Performance Sailing! A whole new website, full of product information, photos, news and videos.
Discover all about our TF10 foiling trimaran and super fast DNA F1x foiling catamaran, DNA as exclusive producer of hydrofoils and custom carbon parts and about our design from the past. Now completely and exclusively in Dutch!
Behind the scenes we are now working hard on the English and German versions of DNA's new website. To be continued!