Now live: dnaperformancesailing.de!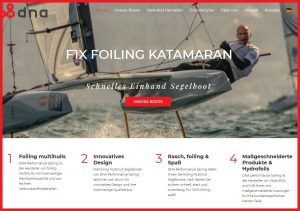 Now also learn more in German language about our TF10 foiling trimaran and the super-fast DNA F1x catamaran, DNA as exclusive manufacturer of hydrofoils and custom carbon parts and about our designs from the past.
Together with the already launched sites in English and Dutch language, the package of new websites for DNA Performance Sailing is now complete.