Communication DNA Performance Sailing in relation to Corona virus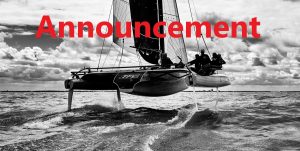 Developments with regard to the coronavirus are also closely monitored at DNA performance sailing. The health and safety of our employees is of the utmost priority.
Production
The production of our composite products for your project and orders, will continue as normal. At the moment there is no reason to change this, we work in an ultramodern factory and have a lot of workspace for the various employees. However, if this changes, we will inform you in time.
Office
Our colleagues at our office also continue working, a few of them work from home when the work permits. In these special times we will continue to function as normally as possible and we will be able to assist you. Deliveries are being send out to you as our customer and or still accepted from our suppliers, albeit here and there with appropriate measures.
This normal way of working applies as long as it fits within the guidelines set by the government. We have a young group of employees who hopefully can contribute in this way to the desired group immunity as required of us all. We expect to have informed you sufficiently.
Obviously, we are ready to support your new and existing projects with composite solutions, feel free to contact us.